White House & President
Sarah Sanders addresses Comey revelation in Mueller report: 'Slip of the tongue' but not untrue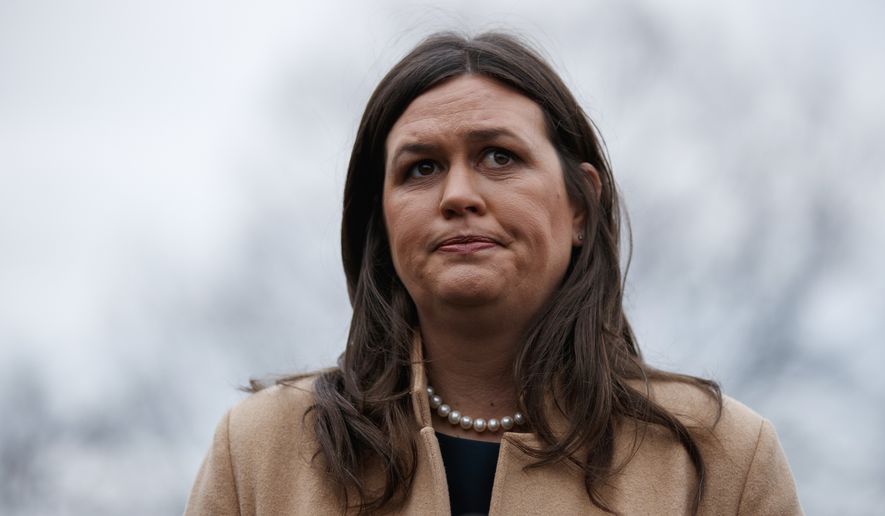 White House press secretary Sarah Huckabee Sanders said Thursday her remarks about former FBI Director James B. Comey being disliked were a "slip of the tongue" after the Mueller report said her claim was "not founded on anything."
"I acknowledged that I had a slip of the tongue when I used the word 'countless,' but it's not untrue … a number of both current and former FBI agents agreed with the president," Mrs. Sanders said in an interview with Fox Network's "Hannity" show.
"James Comey was a disgraced leaker who tried to politicize and undermine the very agency he was supposed to run," she added.
Mrs. Sanders disagreed with a report in May 2017 that Mr. Comey was well-liked in the organization, saying they heard "countless" FBI agents refuting that claim.
However, under oath, she admitted that was a lie.
"Sanders told the press after Comey's termination that the White House had heard from 'countless' FBI agents who had lost confidence in Comey. But the evidence does not support those claims. … Sanders acknowledged to investigators that her comments were not founded on anything," the report said.
---